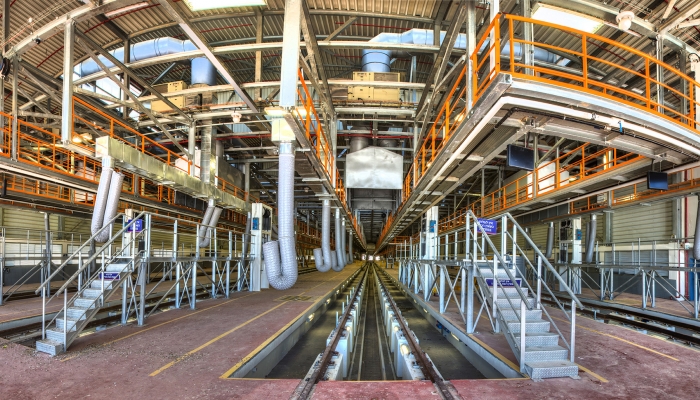 Al Salem Repair & Maintenance Center
It is an honor for ALSALEM ( one of the greatest specialized centers ) to introduce our services for special welding repairs for earth moving equipments, pressure vessels in petroleum and electric stations, sea water desalination plants, ships, huge turbines, printing presses, petrochemicals, fertilizers, cement, special dies, armour steels and all difficult to weld applications.
The center provides the following services:
Cold welding for cast iron cylinder block – gear box, casing, garter gears, cylinder heads and casting defects.
Joining and hard facing for all types of steel and non ferrous metals: gears – axes and shafts, chases, crushers, crank dies, rollers, hot and cold shears.
Hot powder spray dies, valves, gears, manifolds cold powder spray, electric motor rotor – journals, hydraulic pistons and shafts.
ARC SPRAY TECHNOLOGY:
This molten material is atomized by a cone of compressed air and propelled towards the work piece, the molten spray solidifies on the component surface to form a dense, this application is the most advanced technology to build up your shafts, spindles, crankshafts and free standing shapes…..
THE ADVANTAGES OF USING SPECIAL MATERIALS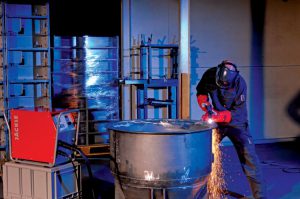 The wide range of using these special materials:
Can deal with all metals
Obtain final surface with certain specifications like hardness
UTP nickel base electrodes wide application field:
With welding high and low alloyed steels.
Cladding / Joining
Welding buffer layers
Welding steel with limited weldability
Advantages with UTP nickel based electrode:
High corrosion resistance and good fusing characteristics.
High ductility of weld deposit.
Stable arc.
Excellent welding properties.
Good temperature.
High current capacity.
AC weldability
ALSALEM special welding repair center meets all your requirements and expectations by repairing the damaged corrosive parts that happens due to cracks in the material. We use the latest technology to perform with the highest quality standards and the time limit required.
We do our best to guarantee long term trust